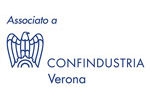 Contec Ingegneria è associata a Confindustria Verona, l'organizzazione nazionale rappresentativa delle imprese manifatturiere e di servizi operative nella provincia di Verona.
L'adesione è su base volontaria e riunisce le aziende che si riconoscono nel mercato e nei principi della correttezza.
www.confindustria.vr.it

Contec Ingegneria è certificata GFS Green Facility Specialist. Il marchio GFS Green Facility Specialist certifica competenze strategiche e di gestione di sistemi complessi e multidimensionali all'interno di contesti professionali orientati alla sostenibilità ambientale. GFS agisce in ottica di gestione sostenibile delle facility in termini di persone, tecnologie, attività e procedure. Il marchio è promosso congiuntamente da IFMA | In ternational Facility Mahagment Association (organismo internazionale degli operatori nel settore del Facility Managment) e GBC | Green Building Council (ideatore della certificazione internazinale LEED per la sostenibilità degli edifici).

We are a member of OICE, the association representing Italian engineering, architecture and technical-economic consulting organisations. Set up in 1965, thanks to constant growth in member numbers, OICE today groups all the major Italian engineering companies and most of the more qualified small-medium companies in the sector.
www.oice.it

Contec Ingegneria, associata OICE, è membro di FIDIC International Federation of Counsulting Engineers.
I membri di FIDIC sono le associazioni nazionali delle organizzazioni di ingegneria ed i loro membri. Fondata nel 1913, FIDIC ha il compito di promuovere e attuare obiettivi strategici dell'ingegneria per conto dei suoi membri associazioni e per diffondere le informazioni e le risorse di interesse per i suoi membri.
Oggi FIDIC è presente in 97 paese nel mondo.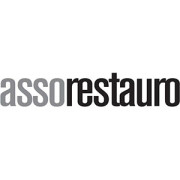 Assorestauro, the Italian Association for Architectural, Artistic and Urban Restoration, was established in 2005 to represent the sector of restoration and conservation of heritage both in Italy and abroad. It is the first Italian association of manufacturers of materials, equipment and technology, suppliers of services and specialized companies. It is the reference for anyone willing to start working in the conservation sector in Italy, to be intended as a synthesis of the various disciplines involved, of the professional specialists, of the available technology and of the growing business community. One of its aims is to promote the dialogue among companies, academic world and institutions.
www.assorestauro.org